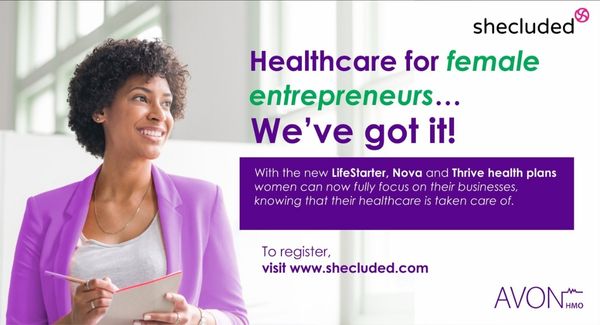 To improve healthcare inclusion for women, leading health maintenance organisation, Avon HMO and Shecluded, a female-focused financial services provider have formed a strategic partnership to create two unique healthcare plans – Nova and Thrive.
According to the Chief Executive Officer of Avon HMO, Adesimbo Ukiri, these new plans are targeted at bridging the gap impeding women from accessing healthcare services.
"Women are at a disadvantage when it comes to accessing healthcare. The results of this ranges from women being cut off from being active stakeholders in their health to sad occurrences of maternal mortality, which in Nigeria, is one of the highest globally at 14%." She said.
Atinuke Kolade, the Head of Sales, Retention and Growth at Avon HMO, echoed these sentiments by adding that, "Most women-owned SMEs are at the risk of seeing their businesses go under due to unexpected medical bills and these new plans provide an option that directly addresses their needs. Thanks to this new partnership, fewer women will be left behind."